NextDayTV Install is Currently Serving the Greater Maryland Area. More locations being added soon!
SIMPLE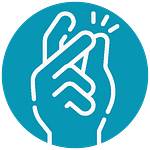 Your no-hassle TV install is just a click away!
SAFE
All our technicians are background checked and insured
AFFORDABLE
Professional TV installation service for as low as $129
GUARANTEED
Industry-Leading 120 Day Service Guarantee
TV Mounts for Every Situation and Size
Flat or fixed mounts wall brackets secure a TV flat against a wall and offer no range of motion. Great for large TVs over 55 inches, or plasma TVs with wide viewing angles.
Tilt-mounted television brackets allow the vertical viewing angle to be adjusted up or down by 15 to 20 degrees. Great for installations above eye level such as over a fireplace.
Articulating or full-motion mounts, these mounts allow both side-to-side and up-down adjustments. These mounts are good choices for large rooms with multiple TV viewing locations.
Our professional installers can work with almost any standard industry TV mount. Just let us know what you have when you order so we can be sure to bring the right equipment!
NextDayTVInstall was very professional and courteous. Their work was impeccable. I love having the TV mounted on the wall and not seeing any wires at all! Thanks!
NextDayTVInstall.com was very professional and did a great job of getting our TVs hung quickly and properly. I would use them again!
Y'all went above and beyond for a crazy stressed cat lady worried about her fur babies chewin up wires! The TV bracket provided is superb: full motion, effortlessly moves, and even conceals wires within the bracket itself!
NextDayTVInstall is great! After contacting them through their website, they called me back almost immediately and were able to schedule me for a same-day install. The installers were professional, explained everything well, and worked quickly.
I had a wonderful experience working with these guys! The technician that came to my home was on time, polite, and very knowledgeable. I will definitely use these guys again in the future. Thank you for making my experience seamless!
Next-Day TV install can install televisions at a single home or site or serve as your one point of contact to coordinate multiple sites. We currently serve residents in the following counties, Anne Arundel County, Baltimore County, Carroll County, Cecil County, Harford County, Howard County, Carroll County, Montgomery County, Prince George's County, Charles County, Frederick County, Queen Anne's County, Caroline County, Talbot County, Wicomico County, Worcester County. We are working on expanding our residential installation area. Please contact us if you are having issues finding services in your area. We have hundreds of excellent partners outside of our residential service area.